10 coolest gadgets on Amazon in 2021
Our generation is evolving and so is the technology that is increasingly becoming more advanced day by day. There are many gadgets that can be found on multiple e-commerce stores in today's time but Amazon is one digital marketplace that has surpassed all other platforms with its accessibility, variety, and ease of use. With emerging tools and gadgets that are designed to make human lives easier and less stressful, here is a list of the top 10 coolest gadgets you can find on Amazon that must be a part of your tech basket in 2021.
1. Echo (4th generation)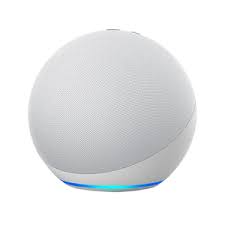 With its innovative spherical design and sound quality, Echo is the ideal companion to make your smart home even smarter. This product can be integrated in your home and can control all the connected home appliances and gadgets. It comes primarily in 3 colors: glacier white, charcoal, and twilight blue. This helps it blend into the aesthetics of any room. Other functionalities include a faster reply to requests when compared to earlier models, 3-inch woofer, dual-firing tweeters, and added Dolby processing. By serving as an intercom, Alexa can tell the weather, news, traffic and create calendar events, set timers, and reminders as well.
2. Amazon smart plug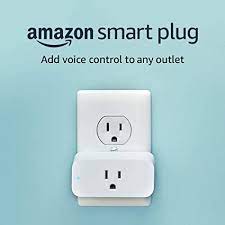 The Amazon smart plug is an outlet that can be plugged into any regular outlet and used to control the lights, coffee makers, fans, and much more. It is specifically designed to deliver seamless integration with Alexa-enabled devices. It does not require much time or a complex setup. You can even control it when you are not at home by scheduling them to turn on and off automatically.
3. Echo Buds Wireless Earbuds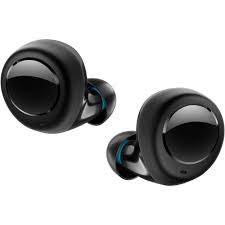 With active noise reduction technology and a powerful design, these wireless earbuds are the way to go if you want to take Alexa along wherever you go. They are not just innovative in design but are also water-resistant which makes me flexible in any situation. They are also a travel-friendly gadget that can play music for up to 5 hours at a time.
4. Amazon Fire HD 10 tablet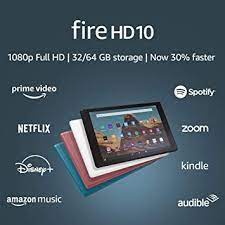 This power-packed tablet is one of the best in its segment. It can be powered by Alexa and has a 10.1-inch display with a Full HD resolution, stereo speakers with Dolby Atmos sound support, an octa-core processor, and the best feature is that it has a battery life of up to 12 hours. It can easily be used as an entertainment hub as it can access Amazon's entire library of books, audio, music, and apps.
5. 360 S7 laser navigation vacuum cleaner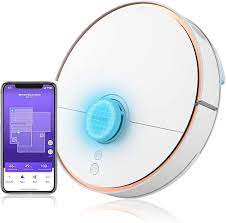 This is one of the coolest gadgets that you can find on Amazon. This robotic vacuum cleaner acts as a companion in your home cleaning routine. The best part of this technology is that you don't have to worry about it and monitor it repetitively as it can easily identify obstacles and avoid difficult terrain or surfaces. You can even set a perimeter for it and control all of it from your mobile phone.
6. Rocketbook Wave Smart Notebook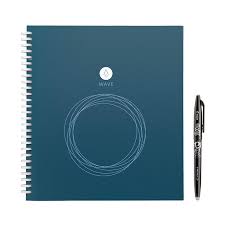 Bring back the days of pen and notebooks with the Rocketbook Wave Smart Notebook. Now you can create notes, drawings, doodles and lists and store it in the cloud with the help of the smart notebook app. By using the Pilot FriXion pens in the notebook, you can erase your notes in the microwave oven and reuse the notebook to start it all over again.
7. AmiciSmart touchless water faucet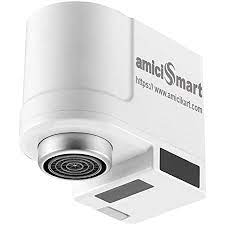 This creative touchless water faucet is a prime example of innovation at its best that takes care of both human needs and natural resources. Making sanitation more important and the handwash experience more hygienic, the smart faucets make use of less water but deliver the same level of satisfaction and service. One full charge can allow this device to run for full six months without any interruptions.
8. Ztylus Revolver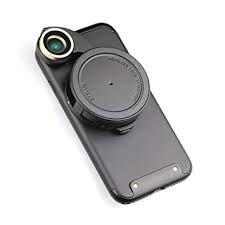 This gadget is quite unique and a game-changer when it comes to mobile photography. The Ztylus Revolver comes with a 4 in 1 lens attachment for iPhones that can be flipped open. With its high-grade optical lenses, this gadget is hi-tech in its approach and gives people a chance to click pictures and record videos like a pro photographer. You can pick any of the lenses to get the perfect shot in any setting.
9. Tap Strap Wearable Keyboard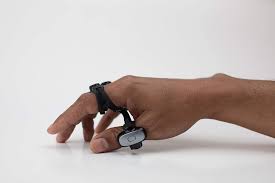 Technology has been evolving and this gadget is living proof of that. This technology is termed gesture-based typing wherein you can carry your keyboard and mouse anywhere you go as the device is connected to your PC or phone through Bluetooth. By eliminating the need for having a physical keyboard and mouse, you can simply move your fingers in air and your work will be done. Easy right?
10. Amazon Luna Controller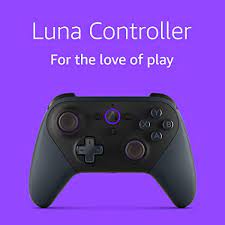 This new cloud gaming service developed by Amazon connects directly with wi-fi. It is designed specifically for gaming via cloud with Amazon Luna. Moreover, you can easily switch between different gaming sessions and multiple screens without having to disconnect and reconnect your controller.
These are some coolest devices you must own. Dealsdunia has amazing deals and offers on these devices that you should check out.