Transform Your Look with These 5 Trending Hues
In the realm of fashion, colors have the power to make a bold statement and set the tone for your style. Each season brings a new wave of trending colors, inspiring us to experiment and revamp our wardrobes. In this blog, we"ll explore five of the hottest colors currently making waves in the fashion world. From vibrant hues to earthy tones, let's dive into these trending colors that are sure to elevate your outfits and make you a style standout.
Radiant Orchid: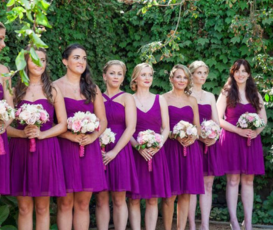 Radiant Orchid is a captivating and enchanting color that effortlessly exudes elegance. This beautiful shade falls between fuchsia and purple, creating a perfect balance of warmth and vibrancy. Incorporate Radiant Orchid into your outfits through statement pieces like blouses, dresses, or accessories. Pair it with neutrals like white or beige to allow this shade to take center stage and add a touch of sophistication to your look.
Sage Green: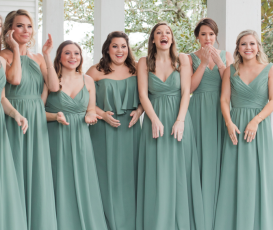 Sage Green has become a go-to color for its soothing and calming appeal. This earthy hue is reminiscent of nature, offering a refreshing and organic aesthetic. Whether it's a flowy maxi dress or a tailored blazer, wearing Sage Green adds a touch of tranquility to any outfit. Combine it with cream, tan, or even a pop of coral to create a harmonious and stylish ensemble.
Terracotta: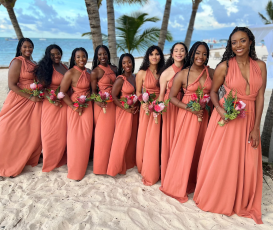 Terracotta, with its warm and earthy undertones, has become a staple color in the fashion world. It brings a touch of rustic charm to any outfit, creating a sense of warmth and coziness. Incorporate this trending color into your wardrobe with chunky knit sweaters, tailored pants, or even accessories like handbags or belts. Pair it with complementary colors such as olive green or mustard yellow to create a visually pleasing and on-trend look.
Buttercup Yellow: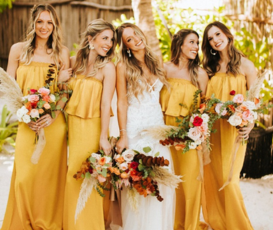 Nothing says optimism and vibrancy like Buttercup Yellow. This sunny shade is guaranteed to brighten up your outfit and your mood. Whether you choose a flowy sundress or a bold blazer, incorporating this color into your wardrobe will make a statement. Embrace the joyful essence of Buttercup Yellow by pairing it with contrasting colors like navy blue or black, or create a monochromatic look by combining different shades of yellow for a fresh and fashion-forward ensemble.
Dusty Rose: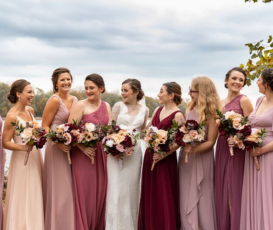 Dusty Rose is a soft and romantic color that adds a touch of femininity to any outfit. Its subtle and muted tone creates an elegant and sophisticated look. From flowing skirts to tailored blouses, incorporating Dusty Rose into your wardrobe can add a touch of charm to your everyday style. This versatile color pairs well with neutrals like gray or taupe, as well as with bolder colors like emerald green or navy blue.
Colors have the power to transform and elevate our outfits, allowing us to express ourselves through fashion. The five trending colors we've explored - Radiant Orchid, Sage Green, Terracotta, Buttercup Yellow, and Dusty Rose - offer a range of options to enhance your style and keep you on-trend. Whether you're aiming for elegance, tranquility, warmth, vibrancy, or romance, these colors have something for everyone. So, go ahead and experiment with these captivating shades, and let your outfits shine with the colors of the season.