Best 5G phones in 2022
Technology has been advancing at an unprecedented pace with the smartphone industry proliferating constantly. Now, you can buy the phone of your dreams with the best features and specifications as we bring you a list of the best upcoming 5G phones in 2022 that are premium in performance, design, and build and deliver quality like no other.
Mi 11 Ultra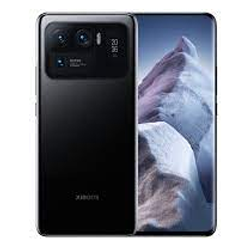 Xiaomi 11 Ultra is a statement in build and style with a stunning design that has an aluminum frame and a curved display with Corning Gorilla Glass Victus along with a ceramic back. The display of this premium device is one of the best in the smartphone market with a vivid high-refresh-rate display and a battery life that lasts longer than most smartphones out there. One of the premium features of this phone is its multiple cameras that help people indulge in photography like a professional. With a Qualcomm Octa-core processor and state-of-the-art display, Mi 11 Ultra is definitely a phone to look out for.
Oneplus Nord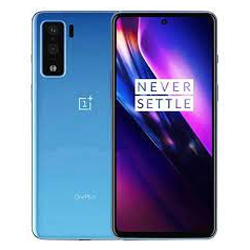 The Oneplus Nord is a product that people just can't stop talking about. It is considered to be a new beginning in the family of Nord devices. It is a well-rounded, solid, all-glass product that comes with Corning Gorilla Glass 5 protection and a fluid AMOLED display. The battery life of this device is also quite impressive as it charges up 70% in just 30 mins. The company claims that the device can easily withstand splashes. It is a dual-SIM phone that comes with a total of 6 cameras. It is a refreshing break from the heavily customized UIs and has a clean look when compared with other phones in its segment. Overall, it is a value-for-money device that makes it a compelling choice for people.
Asus ROG Phone 5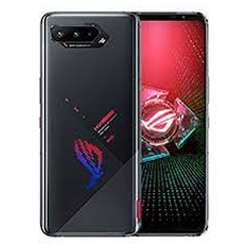 A gaming smartphone that is bold and striking in design and powerful in terms of performance, the Asus ROG Phone 5 makes its presence felt across its segment. The 6.78 inch display with a dual front-firing speaker and front camera sensor, this device is far from simple. It has a stunning display and is powered by octa-core Qualcomm Snapdragon 888 SoC, one of the best configurations one can get. Due to its fast processor combined with a large storage and plenty of RAM, the Asus ROG Phone 5 is every gamer's dream phone.
Oneplus Nord CE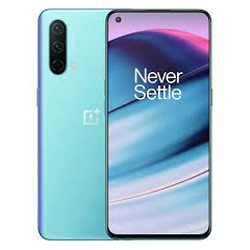 Often considered as the core edition based on the original Nord, the Oneplus Nord CE is the most affordable offering by the brand that offers 5G connectivity along with three rear cameras. The CE in the name stands for Core Edition which implies that this device contains all the basic features that a user would expect in a smartphone. It is a good-looking device that is well balanced and curved along the sides. This device supports 30W fast charging and has a clean software experience. Oneplus Nord CE does provide the core experience it has promised its users and therefore, is a good deal in its segment.
Samsung Galaxy S20 FE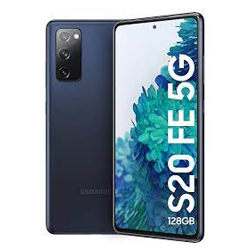 A solid contender in the low-cost flagship segment, Samsung Galaxy S20 FE is a minimalist and clean-looking smartphone that gives a premium feel with its matte-look finish. The Qualcomm Snapdragon 865 delivers a capable gaming and overall functional experience and the battery life of this device is something to be impressed by. It delivers a good video experience and provides optical zoom and OLED display for the users which makes it a compelling option.
Oneplus 9 Pro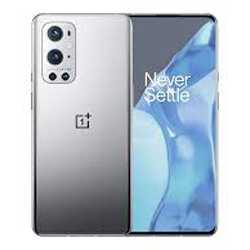 The Oneplus 9 Pro is a complete package that offers superior performance and top-end power to its users. It comes with a premium design and an enhanced camera experience when compared to the other Oneplus phones. The versatile camera setup delivers a vastly exquisite photography experience and is considered to be the best smartphone the brand has to offer till now. Powered by a Qualcomm Snapdragon 888 processor and a high-resolution display, the device is capable when it comes to performance and design. The Oneplus 9 Pro is a powerful phone that finds its place in the top-end segment and rightly so.
Samsung Galaxy S21 Ultra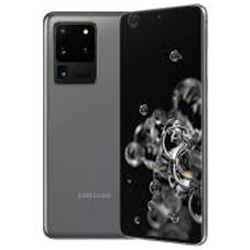 Known as Samsung's new "everything phone", the Samsung Galaxy S21 Ultra comprises a stellar display, dual zoom lenses, and an excellent battery life. It is one of the best smartphones you can invest in as it is replete with useful features. The dynamic display offers a smooth 120Hz refresh rate and the dual telephoto lenses are a treat for every photography lover out there. It has a battery life that lasts up to 11.5 hours which is quite excellent for a 5G smartphone. Overall, the Samsung Galaxy S21 Ultra is an impressive device that is totally worth investing in.