Best haircare regime for healthy hairs
Hairfall, dull, damaged hair. Sounds familiar? Of course, it does! Every second person can feel his heartburn when there's a bunch of hair in the hairbrush. And it's not normal. Yes, there may be a strand or two, but a whole bunch of them is not normal.
Don't worry, we got you covered. Following are some basic yet effective ways to promote healthy hair.
1. Massage your roots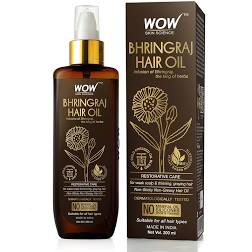 Oiling your hair is one step that has been passed on from one generation to another. Oil lubricates the outer cuticle, moisturizes hair, and reduces frizz. A gentle massage increases blood circulation, in turn promoting growth. Some oils have essential nutrients that prevent hair fall and premature greying.
If you have a dry and itchy scalp, then it works wonders in such cases. But if you have severe dandruff and other scalp infections, you must not apply the oil until it has been treated.
WOW Skin Science offers a variety of hair care products including oil, that you can choose from depending upon your hair type & goals.

2. Cleanse with a mild shampoo
The next step is to cleanse it properly. Choosing a shampoo that suits your hair type goes a long way in promoting growth and offers protection. And as much as we love long hot showers, it is not recommended when it comes to hair. Lukewarm or room temperature is the best for hair regeneration and protects moisture.
3. Condition: must-have in your hair care regimen
Doesn't matter what your hair type is, conditioning is very important. Conditioning your hair helps reduce frizz, combats dryness, and makes your hair a lot more manageable post drying. Conditioning not only offers moisture but also helps in detangling and keeping breakage at par. Applying the conditioner to the scalp leads to product build-up and weighs down hair. The reason why it is important to wash it off with cold water is that it helps to seal the cuticle and adds shine.
4. Hair mask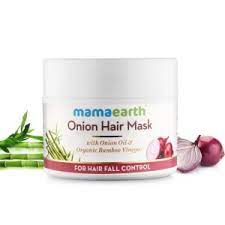 Every three weeks, follow up this routine with a hair mask. Now it could be homemade but why the hassle? Mamaearth offers the best hair care mask, curated especially to suit your hair type. Don't believe us, check out on Dealsdunia for the latest offers on Mamaearth.

5. Treat it with hair serum
The serum has the ability to lock in frizz and offer shiny voluminous hair. Do not forget to apply it to semi-dry hair and let it penetrate deep into the hair roots.
6. Protect them with a leave-in hair conditioner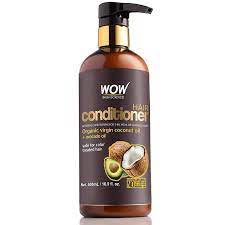 Last, but extremely important. Hair goes through a lot of damage throughout the day, owing to pollution, environment, straightening tools, diet and general lifestyle choices, making it dull and frizzy.
And a simple yet effective way to prevent this damage is to apply a leave-in conditioner. This product helps form a protective layer over your strands to prevent environmental damage and keeps them looking sleek and beautiful all day.
Now that you know the secret to long, healthy, and beautiful hair, go try it right now. Invest time in yourself for the better version of yourself. Trust us it is worth the investment.