Brands changing the Indian Beauty industry
Flawless glowing skin is on everyone's bucket list: be it men or women. And with the weather going array every now and then, it is essential to maintain healthy skin, which cannot be totally dependent upon nani/dadi ke nuskhe.
Keeping that in mind, we have penned down the best beauty brands that are out there in the market to help you achieve your beauty goals.
What is even better is that there are ample offers and deals available on these brands, to make your shopping experience one of a kind. Check them out!
1. BIOTIQUE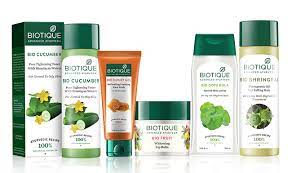 It is luxe Ayurveda equipped with a huge range of skincare, haircare, wellness, luxury collection, gifting options, fragrances, both for men & women. The brand has effortlessly captured the Indian market. Their products are made with 100% organically pure and preservative-free ingredients.
2. COLORBAR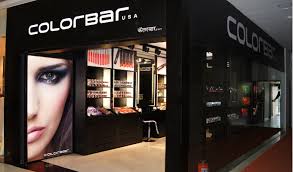 "Be what you want to be!" It is not only their tagline as they have proved to be vigilant about providing the best cosmetics to their customers. Whether you're a businessperson, teacher, professional or regular person, it does the magic to bring out your hidden beauty. Founded in 2004 with a classic collection of color cosmetic products, they have a complete range of skin-friendly cosmetics in ravishing colors and attires to suit your needs.
3. VLCC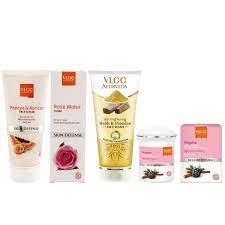 An Indian Organization that is offering personal care products, weight management solutions, skin & hair care treatments, beauty services, and a lot more to its customers. The motive here is to provide the best and genuine products, at an affordable price. VLCC was founded by Vandana Luthra in 1989 and is known for its therapeutic approach to beauty products.
4. THE BODY SHOP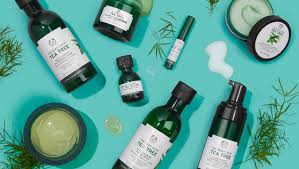 The Body Shop is one of the leading e-commerce for organic herbs-based cosmetic products. Along with cosmetic products, it has a treatment section and other tips to advise you the best skincare routine according to your skin type. The site offers the most pioneering products that will help to groom your persona. For more details, you can create your own login ID and get registered for gaining sufficient info about our authentic persona.
5. SUGAR COSMETICS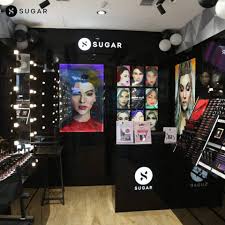 A commendable makeup brand owned by Fab cosmetics, Sugar transforms your overall appearance for the good. As their tagline suggests they are a brand that believes in empowerment. Products are carefully curated from around the globe, to meet every want and need there could possibly be when it comes to your makeup and skincare regime.
6. NYKAA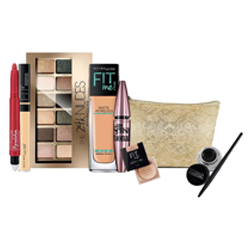 One of the biggest eCommerce beauty stores in India, and the prime beauty destination with all types of cosmetics products of international to non-international brands at affordable rates, Nykaa is the store you can go to for all your beauty and skincare needs. Launched in 2012, it offers shipping to over 900 cities in India. It stands tall in the beauty segment as they comprise a huge catalog of beauty products from worldwide brands.
Here, you got it. These brands not only provide beauty and skincare products but aim to empower you from within, while we make sure to provide you with great savings and an amazing experience at our end. Check out the best deals possible on these brands and many more on Dealdunia.