Top 5 travel apps for booking online tickets
Traveling is my hobby. Traveling is my passion. Traveling is everyone's cup of tea... or coffee maybe? Well, as much as we understand sentiments, we understand the need for hassle free travel bookings and the golden value of deals and coupons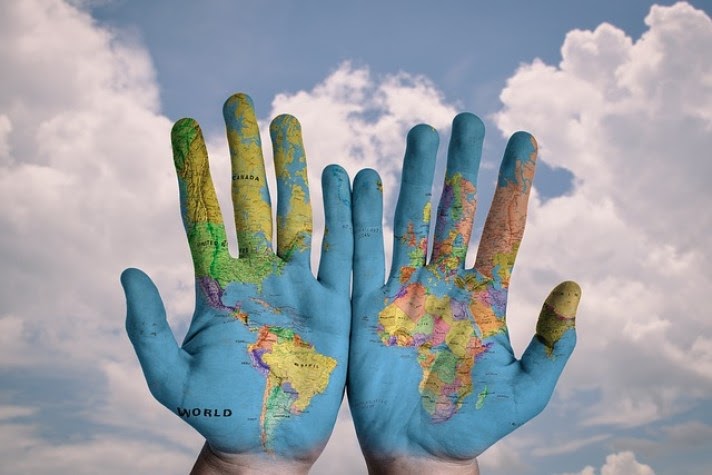 And we got them both sorted. Below is the list of top 5 travel apps for effortless bookings. Check them out.
1. Expedia
It takes you on a journey around the world, experiencing flavours, festivals and flights of fancy, all that can be booked in advance. Claiming to be the world's largest online travel company, they help you discover and experience what's out there so you can check off that bucket list and turn your dream trips into reality. The experience of a lifetime.
The one-stop online travel company lets you book more than a million hotels and accommodation, travel with over 500 airlines, and a range of tours across the world. At Expedia, you can also read thousands of independent reviews from fellow travellers – all to enable you to explore!
2. MakeMyTrip
Looking for flight bookings? Travel packages? Planning to go abroad for education, Olympics? They got you covered.
MakeMyTrip is a pioneer in India's travel industry. It came to life to empower the Indian traveller with instant bookings and comprehensive choices online. The company initiated its journey serving the US-India travel market with a range of best-value products and services powered by AI and round-the-clock customer support.
What more? They offer customised suggestions on destinations and holiday packages.
3. Goibibo
Goibibo claims to be India's leading online travel booking brand providing a range of choices for hotels, flights, trains, bus and cars for travelers.
Their core differentiator is the most trusted user experience, be it in terms of quickest search and booking, fastest payments, settlement or refund processes. GoIbibo is the number one choice for new India on the move.
4. Booking
Booking has grown from a small room start-up to one of the leading digital travel websites. It transports millions of travelers to memorable experiences with a variety of transportation options, and incredible places to stay – from homes to hotels, and a lot more.
It enables properties around the world to reach a global audience and grow their businesses.
Available in 43 languages and offering more than 28 million reported accommodation listings, it is your go-to travel booking partner. Wherever you want to go and whatever you want to do, it is here to make it easy and support you with round-the-clock customer support.
6. Trip.com
Trusted by over 400 million travellers, this company got your entire trip sorted.
With more than 1.4 million hotels in over 200 countries and regions, they've built an extensive hotel network to give their customers a fantastic choice of accommodation. Their far-reaching flight network has over two million individual flight routes connecting more than 5,000 cities across the globe. When you combine this with round-the-clock customer service and various other travel products, you can trust them to take care of every upcoming trip.
Now that the bookings are easier, do not forget to check out the best deals and coupons for even more affordable reservations on the go. Save that extra money and maybe buy yourself a souvenir on your next trip. Happy Booking!