Top 7 smartwatches in 2021
Having a smartwatch is the new trend which the world has accompanied itself in today's era. One could see students, teachers and workers, and youngsters with smartwatches in their hands everywhere they go, which has automatically become the style of this new normal. Given the amount of attention, smartwatches are getting from customers around the world, manufacturers are also bringing new products now and then at different price points.
The attention and consideration smartwatches have at the moment is out of the blue of what we used to have back in the early 20th century. These wearable devices started as premium gadgets, and are now available at every second electronic store.
What all to keep in mind while purchasing a smartwatch can be a hectic task. Down below are certain key points which you can consider while buying a smartwatch:
Compatibility

Budget

Brand preference

Design and structure of the model

Battery capacity

Warranty terms and conditions
Dealsdunia brings to you smartwatches that would be a good fit in 2021:
1. AmazeFit Bip S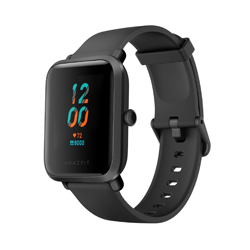 AmazeFit Bip S, 9.4mm broad is a much-preferred watch in India as it is not only cost-effective but also has a long-lasting battery. It has great, in-built GPS, and affluent app support which helps it to giant market demand. The silicon strap of the watch is made of TPU material and is very skin-friendly. The watch also has a symmetrical bezel on either side, giving it a perfect shape. It provides different heart rates, sleepfulness, restfulness, and even sleep quality functions. It is inclusive of up to 60 sport modes. Besides these, it also captures the nuance functions like music/ sound control, phone camera, app alerts, and supports automatic short messages that the user wants to send while rejecting a call. With different sensors and actuators, this watch can be your go-to watch for any wear and style.
2. NoiseFit Evolve Smartwatch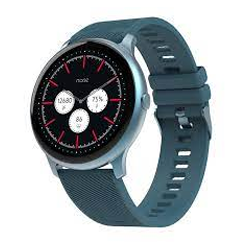 NoiseFit Evolve is a touchscreen device with several additional features like a long-lasting warranty, fitness trackers, and wrist traps. This watch has a perfect budget base that increases its affordability. You can continuously use it for 11-12 long days considering its 180mAh battery life. Apart from these important features, it consists of heart rate and calorie monitoring inbuilt trackers. One can abate or intensify the brightness as per your needs as the watch provides five brightness levels. Its in-built app records and features the time in terms of the day, week, or month you have walked for and your step count.
3. MI Watch Lite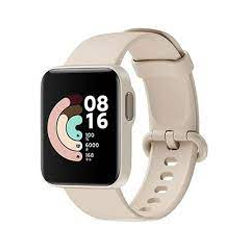 Another one of the trending product which has become a massive giant in the smartwatch field just because of its affordable price, countless features, and long-lasting battery. It has been able to capture both the domestic and global markets. Apart from its super colors, patterns, and structure, it has many inbuilt features for measuring the sleep score, stress and energy level, activity statistics, blood oxygen levels, etc. With a 12-14 day-long battery life and accurate fitness tracking it can be your right fit for 2021.
4. The Fitbit Versa 2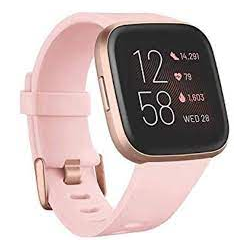 The Fitbit Versa 2 has amazing on-screen, and side screen features along with fantastic inner functioning features. One of them is to provide access to news updates, reminders, and alarms.it has an inbuilt fitness tracker which accurately tracks female health and is a swim-proof watch. The display and on-screen option provides you a glance at any text or notification and lets you answer the calls and helps to view different messages. This newly launched model with an AMOLED screen display has an effective battery system, Bluetooth connectivity, a two-year warranty, and the finest hardware.
5. Boat Strom Smartwatch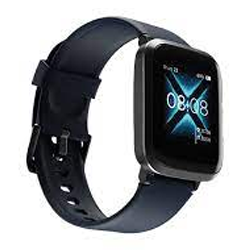 Another important device that is taking up the market space is Boat Strom Smartwatch. With amazing battery backup and fitness trackers, it's the right fight for all day long. It has a one-year warranty from the date of purchase with a seven days replacement policy. Known for its metal body casing and 5ATM water resistance it can be one's perfect fit.
6. GoQii Smart vital fitness Spo2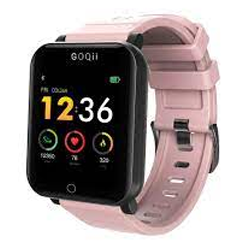 GoQii smart vital comes with unique features of body temperature and BP regulator. As it's inspired by Apple watches, this model can be your right purchase with minimum price and maximum satisfaction. With a body with metal finishing and outstanding outer appearance, it's one of the watches which stands out of the box.
7. Fossil Gen 5 Smartwatch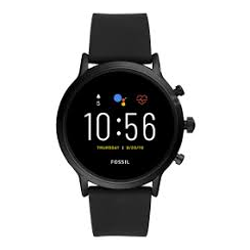 Fossil Gen 5 Smartwatch, is one of the best smartwatches in India. It has leaped boundaries in terms of the services it offers and the quality. With a well-defined storage capacity and endless Bluetooth connectivity, speaker services, and remote facilities it is one of the trending start watches.