5 Websites for ordering groceries in India
With the development of technology, people look over a mobile app for every work to be done. From paying online bills to buying grocery products, everything is being ordered from mobile apps. With a huge number of young professionals in big cities, people can't find much time to buy groceries. Here come Grocery brands to make the job too easy in India 2021.
Selecting the menu to place food delivered to your doorstep. Most of the young IT professionals and other office goers found this method too easy to place a food order online which saved them a huge time. Online food delivery websites and mobile applications are popular in Indian cities like Bangalore, Chennai, Hyderabad, Mumbai.
Grofers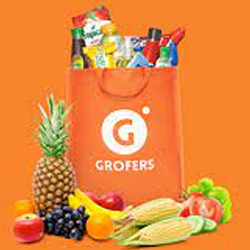 Grofers is an Indian online grocery delivery service. It was founded in December 2013 and is based out of Gurgaon. As of 2018, the company has raised about $535.5 million from investors including SoftBank, Tiger Global, and Sequoia Capital. he names Grofers as a portmanteau of "grocery gophers". Grofers currently operates in more than 30 cities in India and offers plenty of discounts on coupons to grab its attention and value in the market. When the country was hit by the pandemic, Grofers was among the few online grocery platforms that continued to operate in India and provided essential components to the people.
BigBasket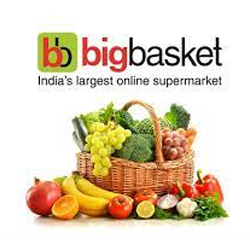 Supermarket Grocery Supplies Pvt. Ltd., trading as BigBasket, is an Indian online grocery delivery service. The company primarily delivers grocery goods found in convenience stores, home essentials, and food supplies to its customers. BigBasket was founded in December 2011 and has its headquarters in Bangalore, India. In March 2019, BigBasket raised $150 million in investment from Mirae, Alibaba Group, and CDC Group giving the company a valuation of over US$1 billion. In March 2020, they acquired a micro-delivery firm, Daily Ninja, thus with its ongoing progress, the big basket has been able to cater to a larger audience from all around India.
Nature Basket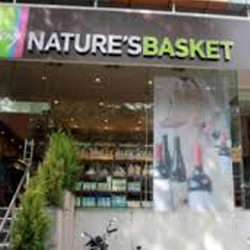 Nature's Basket is an Indian grocery delivery chain of retail stores focused on gourmet food. It has a range of organic food, imported ingredients, and exotic foods. The company is headquartered in Mumbai, India, and has multiple stores in cities like Mumbai, Bengaluru, Pune, and Kolkata. Nature's Basket was founded in 2005 as a "world food store" and now operates 31 physical stores in different cities. The retail chain sells fresh vegetables, fruits, cold cuts, meats, cheese, organic foods, and dairy products. It also provides some amazing offers and discounts for its customers regularly.
JioMart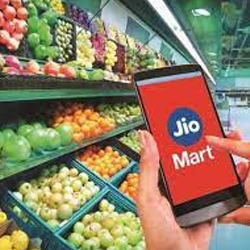 JioMart is an Indian e-commerce company, headquartered in Navi Mumbai, Maharashtra, India, started as a joint venture between Reliance Retail and Jio Platforms. The company initially focused on online groceries sales before expanding into other product categories such as fashion, home essentials, and lifestyle products. The platform was soft-launched in December 2019. A pilot was launched in select areas of Navi Mumbai, Thane, and Kalyan in April 2020. In May 2020, JioMart was launched in 200 cities and towns in India. Within a few days of its launch, the JioMart application crossed 1 million downloads.
Amazon Pantry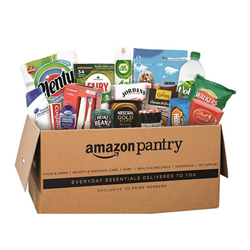 Another important online shopping app is pantry by Amazon, where you can find relevant coupons and discounts offers and a vast selection of products from top brands. From cooking essentials to snacks and beverages one can get all kinds of varied collection deals. It is an online supermarket for your grocery and household needs. With Amazon Pantry, you get next-day delivery on items sold at competitive prices. Prime members can order from Amazon Pantry with next-day delivery for a flat rate of ₹30. All customers get free delivery on Pantry offers over ₹799.
These are some of the new trending brands for ordering groceries online in India. There has been a tremendous increase in the number of people using online shopping websites for their daily basic needs and requirements. Check out the latest offers on Dealsdunia for buying groceries.